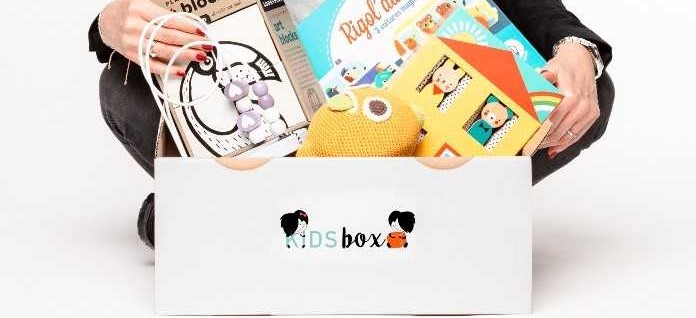 KidsBox, circular economy for children and their parents
KidsBox is a toys box rental service. Toys are innovative, educational and sustainable, delivered to you in a surprise box chosen among 12 suggested topics. The boxes are delivered to your home or in a relay point anywhere in Europe.
Say goodbye to the accumulation and storage of toys, say hello to pedagogical discovery for children from 0 to 6 years, during one or several months, depending on the chosen subscription (it goes from 1 to 12 months, renewable).
Kidsbox is a European circular economy concept. It works as a loop: the toys box is delivered, your child plays with its content, and it is sent back the next month to receive a new box, based on the evolution of the child. Waste is avoided thanks to the sharing of the toys from family to family. The Kidsbox concept is in opposition to a waste and unique use of raw and non-renewable materials paradigm. Kidsbox highlights this circular economy which is at the heart of its activity. The toys rental allows you to stop constantly spending money on toys with which your child will play but a short time: Kidsbox puts forward the reuse by adopting a sharing-based economy, more sustainable, instead of mass consumption and personal possession.
By integrating this innovative consumption model in our children' daily habits, several lives are given to the toys. Subscribing to Kidsbox is a step towards greater sobriety, a reduction of resources use (pladtic in particular), a waste reduction, and finally a reduce environmental footprint.
Young parents, now is the right time to try KidsBox!
Interested in subscribing to KidsBox?
Already enjoying toys form Kidsbox? Share your experience!
LëtzShift - 13/02/2023, 12h19
Hello Laura, Thank you for your feedback. We will investigate this internally, and take adapted measures if this information proves correct. Best regards, The LëtzShift team
Laura - 11/02/2023, 16h00
This place is out of business. They are still accepting payments through their website but have stopped delivering what you paid for since spring 2022. I renewed the yearly box in December and haven't seen any deliveries. The owner let me know that they are out of business and despite her telling me that I would get my money back, I still haven't received anything after 3 months. Do not buy anything from here, you will not get your money back.